Platinum Russian admin and Mega Uploader
Administrator
Moderator
VIP
Member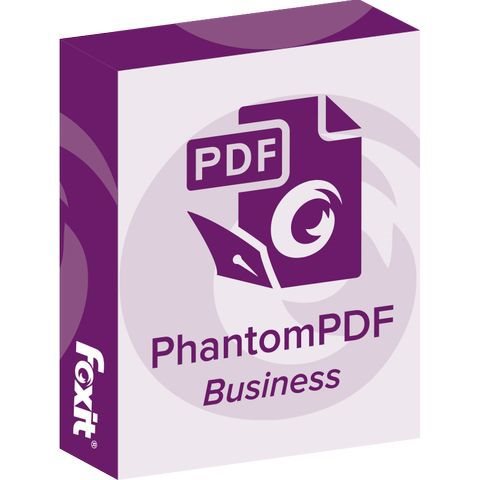 Software Version 9.4.0.16811
Official site Foxit Corporation
Interface language Russian English etc.
Treatment Does not require registration (fix xanax)
System requirements

Windows 7 (32-bit and 64-bit versions).
■ Full version of Windows 8.
■ Windows 10
■ Microsoft Office® 2007 or later (required for some PDF document creation features).
■ Citrix Ready® status for Citrix XenApp® 7.13.
Description
PhantomPDF Business 9 - This PDF editor opens up a new approach to editing and document management. The PhantomPDF program contains not only advanced tools for editing PDF documents but also ConnectedPDF technology which provides convenient management protection and collaboration.
A ready-made corporate solution for editing PDF documents which is an enhanced version of PhantomPDF Standard and provides editing with additional features launching a general review enhanced protection additional file compression creating PDF A / E / X documents and using Bates numbering.
Program features
Faster PDF document creation compared to other PDF utilities
The small size of the distribution kit and fast speed of start of the program
Create PDF files from any printable file
Creating a PDF document directly from the scanner
Editing and modifying the contents of PDF files
Compare two PDF files for differences between them.
Add delete or merge pages from multiple PDF files
Creating and filling out electronic forms
Protect PDF documents with passwords and certificates
Adding digital signatures to PDF documents
Repacking features
1. Combined installation in one distribution package or unpacking portable * (PortableApps format) version
2. Does not require registration (fix nguyenanhtuanjanuary)
3. Standard (choice of parameters and components) or automatic installation (parameters and components by default)
4. The ability to import settings from settings.reg (if located next to the installer)
* When you first launch the portable version the program reports that it is launched by a third-party application (in this case
paf loader) check the box "Remember the choice for this application" and click Ok.
The situation may repeat when changing the location of the portable version.
Silent installation with / SILENT or / VERYSILENT keys (or Silent installation.cmd file)
For the "Silent" installation of the portable version the additional key / PORTABLE = 1 (or the "Unpacking portable.cmd" file)
Note!!! During installation you will be prompted to visit the author of the repack. Uncheck as desired.
DOWNLOAD
You must be registered for see links
or
You must be registered for see links
or
You must be registered for see links
or
You must be registered for see links
or
You must be registered for see links
or
You must be registered for see links
or
You must be registered for see links
or
You must be registered for see links
or
You must be registered for see links
or
You must be registered for see links
or
You must be registered for see links
or
You must be registered for see links