Platinum Russian admin and Mega Uploader
Administrator
Moderator
VIP
Member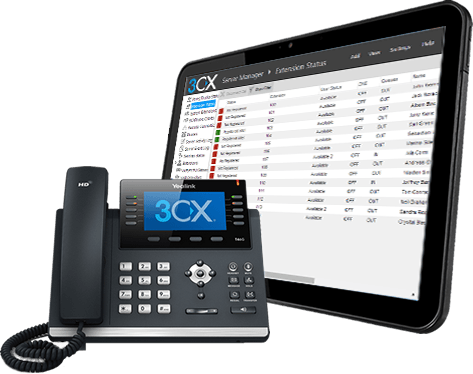 Your Free Business Phone System.
Try 3CX's free Phone System Hosted on Google, OVH or on-premise
Get the free edition of 3CX's business VoIP phone system with one year free hosting on Google Cloud. 3CX's free business phone system includes free video conferencing participants, unlimited extensions and unified communications features for your every business need. You can even bring your own SIP Trunk – no need to set up a new one. Use your free business VoIP system either on-premise on Windows or Linux or in the Cloud.
As well as advanced UC functionality, 3CX offers a full call center / contact center solution, with call queues, call recording, call reports and more included as standard, enabling your business to enhance its customer service and support.
Hosted by 3CX – a free phone system for one year
OR Self host – on YOUR cloud account
On-premise: on Windows or Linux
Zero admin – automated admin tasks
Most secure phone system on the market
WebRTC based web conferencing
Mobility: mobile apps for Android and iOS, softphones for Windows and Mac
3CX may contact me regarding its product
I consent to be contacted by a 3CX partner
Where do you start? Fill in the form and you will receive an email with your licence key information and deployment instructions.
Note: Enter all your details correctly. You will need to verify your email address after which you will receive your free VoIP phone system licence key.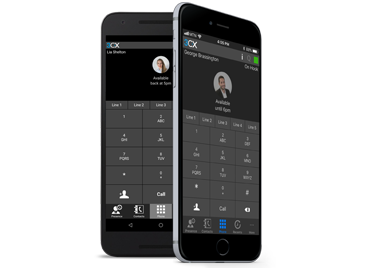 How to give free key for One year + Hosting
1) Fill a form according to the http link
You must be registered for see links
2) Confirm e-mail
3) The gift key will fall to you in mail in several seconds
4) Everything that it is required – to choose an arrangement of automatic telephone exchange – on the local server, in your cloudy account or in a test cloud of 3CX.
5)
Option 1: On own server - load and establish
Use the virtual machine, the physical server, pass the personal computer, Windows or Linux OS.
6)
Option 2: In a cloud - on your cloudy account, using the PBX Express service
Use cloudy infrastructure at your choice. First, it is cheaper, and secondly, you keep control over confidential information on calls.
3CX will be established in the chosen cloud automatically. Instructions for various cloud services:
° Google - simple installation and a free hosting for $300.
You must be registered for see links
°
° Azure - simple installation and a free hosting for $200.
You must be registered for see links
°
° Amazon - is slightly more complex, is designed for the existing users of Amazon. A free hosting for $200.
You must be registered for see links
°
° Any hosting compatible to Openstack.
You must be registered for see links
7)
Option 3: A test cloudy hosting of 3CX on Google Cloud
Free of charge for 1 year then it is necessary to migrate on the chosen hosting or the local server.
You receive the reference to a hosting together with an activation key after confirmation of e-mail
GIVEAWAY PAGE
You must be registered for see links